Hayley Atwell portrayed Peggy Carter in CAPTAIN AMERICA to great praise, and now she has seemingly started to campaign for the role of Lara Croft in MGM Studios' TOMB RAIDER reboot as she has been retweeting several fan suggestions for her to get the role over the past few days.
Below are several of the tweets that @HayleyAtwell has retweeted that suggests she play Croft in the upcoming film reboot of TOMB RAIDER which MGM recently picked up. The reboot is said to be in-tune with the recent video game, which had Camilla Luddington star as Lara Croft.
I don't know what to think.  I like her enthusiasm and in some pictures of her she definitely looks the part.
But in some other pictures, not so much.
Here's a picture of Camilla Luddington who played Lara Croft in the new video game.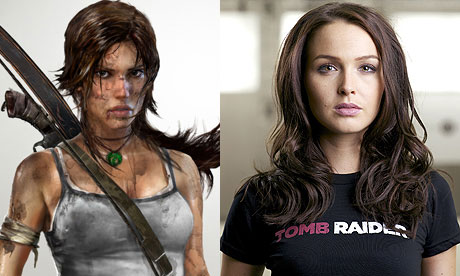 Filed in: Movies • News
Tagged with: casting • Heyley Atwell • Lara Croft • movies • News • Tomb Raider