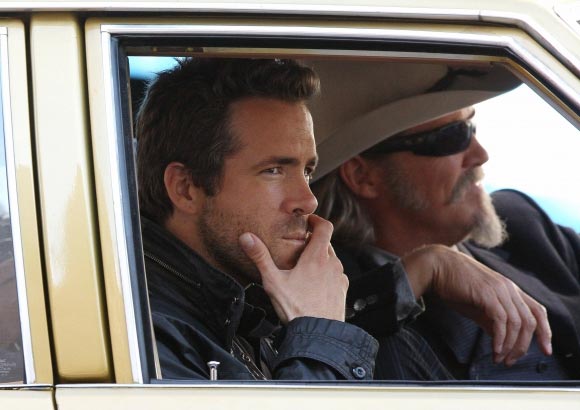 Universal Pictures' R.I.P.D. is aiming for a July 19th release and has started their hype machine. There's some buzz going around because of the footage that was shown at ComicCon and a trailer should be up soon.  Check out the poster for the film featuring Jeff Bridge's mustache!
Robert Schwentke directs the Dark Horse Comics adaptation in which a recently slain cop joins a team of undead police officers working for the Rest in Peace Department and tries to find the man who murdered him.
Ryan Reynolds, Jeff Bridges, Kevin Bacon, Stephanie Szostak, Mary-Louise Parker, Marisa Miller, Mike O'Malley, James Hong, Robert Knepper and Tobias Segal star.
Filed in: Movies • News
Tagged with: Jeff Bridges • movies • News • posters • R.I.P.D. • Ryan Reynolds