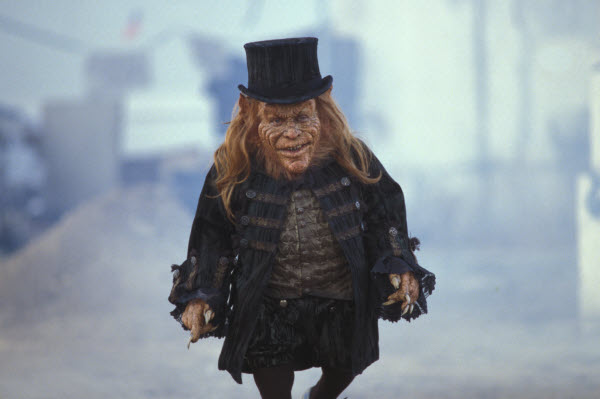 According to The Wrap, Zach Lipovsky has been tapped to direct the reboot of the Leprechaun series titled LEPRECHAUN: ORIGINS. Lipovsky was a contestant on the reality TV show On The Air, which ran for one season. The show, which was run by Mark Burnett and Steven Spielberg, saw 16 contestants competing for a development deal with DreamWorks.
The upcoming Liongsate/WWE Studios produced film will star wrestler Hornswoggle as the villainous Leprechaun, originally made famous by actor Warwick Davis in the 1993 comedy/horror classic.
I'm sorry, but this has "shit" written all over it. LEPRECHAUN doesn't need a remake. Especially one produced by WWE Studios starring Hornswoggle, who is a waste of roster space. Warwick Davis is the man, and Hornswoggle won't be able to fill those buckled shoes.  I've been watching Warwick Davis on Life's Too Short and the third season of An Idiot Abroad and why not make a LEPRECHAUN sequel with Warwick if you're going to make another film?
Filed in: Movies • News
Tagged with: Hornswoggle • Leprechaun Origins • movies • News • Warwick Davis • WWE • Zach Lipovsky