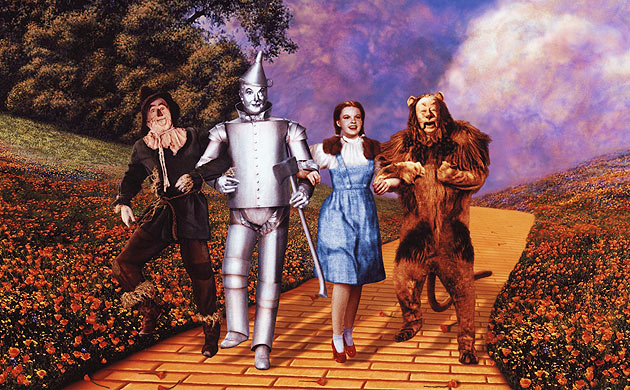 Well, this was bound to happen with the 75th anniversary coming up. THE WIZARD OF OZ (1939), in anticipation of its 75th anniversary in 2014, is slated for a big-screen re-release in September of this year, and it will screen in IMAX 3-D.
The film is said to feature an impressive digital upgrade in terms of sound and visuals, but the question remains whether fans will embrace the 3-D remastering or not. I'm all for seeing The Wizard of Oz in theaters as a part of its anniversary, but it's only because I've never seen the film in theaters and it is one of my favorites.
The re-release kicks off a week-long engagement at IMAX theaters across North America on September 20th. On October 1st, Warner Bros. Home Entertainment will release a limited "The Wizard of Oz 75th Anniversary Collector's Edition," which features the new 3-D version of the film and more, including an all-new documentary on the 1939 production.
Filed in: Movies • News
Tagged with: 3-D • 75th anniversary • movies • News • remastered • The Wizard of Oz