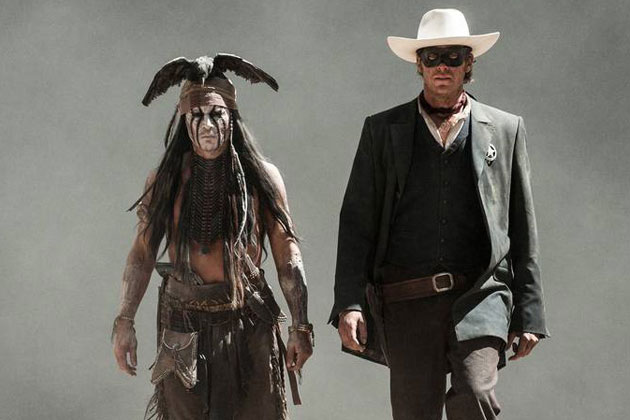 According to Deadline, The Lone Ranger will take home $13 million today for a disappointing five-day holiday total of $50 million at the most.
This wasn't the result that Disney was hoping for and comes far below even their lowest estimation of $65 million. With a massive budget and negative reception from critics, it also seems unlikely that its performance overseas will help the remake earn enough money to make a sequel possible.
This happened to Disney once before with the John Carter movie. What do you think Disney will take away from this?
You don't need a budget over $200 million and a bunch of CGI to make a great movie. I also felt it was odd that Armie Hammer plays the title character, yet Johnny Depp is the one who they advertise. That tells me they didn't have a lot of faith in Armie Hammer to draw ticket sales.
Well, it seems not even the Johnny Depp name could save this movie.
Filed in: Movies • News
Tagged with: armie hammer • box office • Disney • Johnny Depp • movies • News • the lone ranger