Check out this scary concept art from illustrators Luca Nemolato and Jerad S. Marantz, which they created for the box office hit, The Conjuring.
Below are designs for ghosts, possessed people and the creepy Annabelle doll.
Also check out the video that takes a look at the real life doll that inspired the film.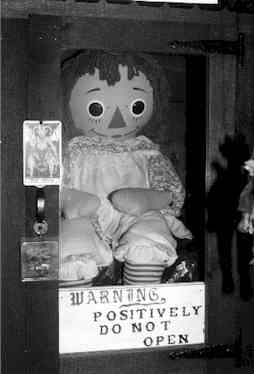 Concept Art by Jerad S. Marantz

Filed in: Movies • News
Tagged with: Annabelle Doll • behind the scenes • concept art • design • ghosts • history • James Wan • movies • News • Possession • real life • The Conjuring • The Warrens