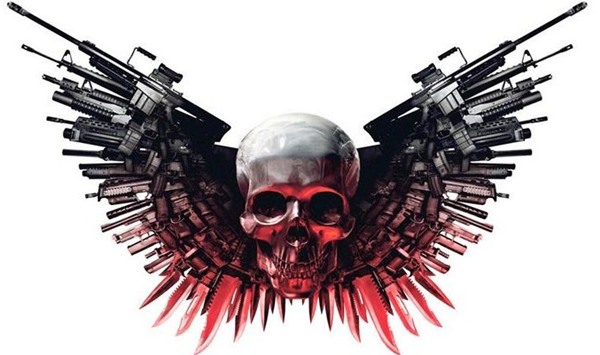 Casting is currently underway for The Expendables 3. It was reported earlier this year that Nicolas Cage, Milla Jovovich, Jackie Chan, Kellan Lutz and Wesley Snipes were all in negotiations for roles in the next installment, with franchise regulars Sylvester Stallone, Jason Statham, Arnold Schwarzenegger, Jet Li, Dolph Lundgren all returning.
However, Cage recently denied that he was ever in talks for a role in the movie. Mel Gibson is also reportedly set to play the villain, while Steven Seagal will also have a role.
Stallone recently confirmed via Twitter that The Expendables 3 has landed another impressive name to the cast… Harrison Ford.
Stallone also confirms that Bruce Willis ("Church" in the first two movies) will not be reprising his role. It also seems that Stallone took a shot at him in a tweet.
The Expendables 3 hits theaters August 15th, 2014.
"WILLIS OUT… HARRISON FORD IN !!!! GREAT NEWS !!!!! Been waiting years for this!!!!" – Stallone via Twitter
"GREEDY AND LAZY …… A SURE FORMULA FOR CAREER FAILURE" – Stallone via Twitter
Filed in: Movies • News
Tagged with: Arnold Schwarzenegger • Bruce Willis • casting • Dolph Lundgren • Harrison Ford • Jackie Chan • Jason Statham • Jet Li • Mel Gibson • Milla Jovovich • movies • News • Nicolas Cage • not returning • Steven Seagal • Sylvester Stallone • The Expendables 3 • twitter • Wesley Snipes