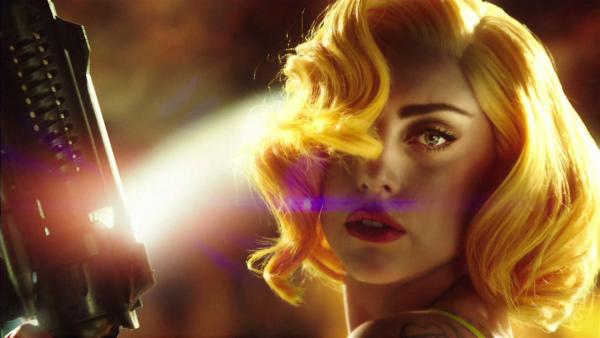 In a recent radio interview, Joseph Gordon-Levitt revealed that not only will Lady Gaga appear in Robert Rodriguez's MACHETE KILLS, but also in SIN CITY 2: A DAME TO KILL FOR.
"She's a great actress," Gordon-Levitt told JAMN 94.5. "And I didn't know that. You know she came in and I was like, 'Ok sure, they're having a huge pop star do a scene in the movie, I understand,' but then she came in and like, nailed it! She had her character down, and she was like a total pro and did a great job. I was really impressed."
It's unclear which character she'll be playing, but it sounds like a small role.
The sequel finally hits theaters August 22nd, 2014… unless it gets pushed back again.
Filed in: Movies • News
Tagged with: 2014 • A Dame to Kill For • appear • August 22 • cameo • character • JAMN 94.5 • Joseph Gordon-Levitt • Lady Gaga • Machete Kills • radio interview • release date • Robert Rodriguez • role • sequel • Sin City 2