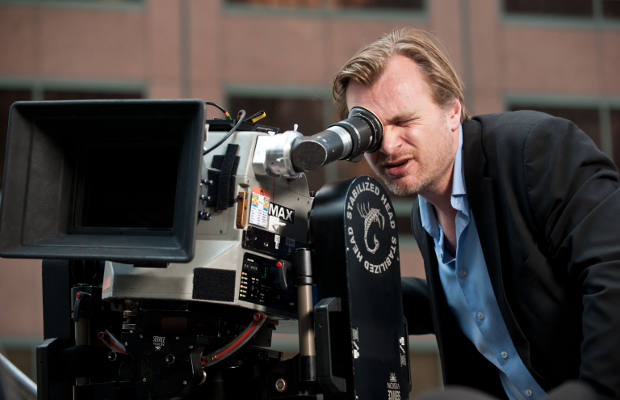 Christopher Nolan's movies are usually shrouded in secrecy during production and his upcoming science fiction film INTERSTELLAR is no different. However, one site claims to have gotten some information from the set in Iceland. Are aliens involved?
"Desde Hollywood just learned through an inside source that their new location, Iceland, has already seen major action: A Spaceship crash! I am also told that models for some sort of Drones have also been created. A bigger aircraft will be featured. Something my source refers to as The Mother Ship." 
Is this bigger ship alien, or just another ship used by the group of human travelers? The plot thickens.
The film already boasts a very impressive cast including Matthew McConaughey, Anne Hathaway, Jessica Chastain, Michael Caine, Casey Affleck, John Lithgow, Wes Bentley, Topher Grace, David Oyelowo, David Gyasi, Matt Damon, and more.
The script was written by Jonathan Nolan (later tweaked by Chris to add his own original idea), and follows a heroic group of explorers who travel through a newly discovered wormhole to surpass the limitations on human space travel and conquer the vast distances involved in an interstellar voyage.
The ideas are based on the work of physicist Kip Thorne, who's also an executive producer.
The movie hits theaters November 7th, 2014 and will be shot in IMAX.
Filed in: Movies • News
Tagged with: 2014 • Aliens • Anne Hathaway • Casey Affleck • Christopher Nolan • David Gyasi • David Oyelowo • Iceland • Interstellar • Jessica Chastain • John Lithgow • Jonathan Nolan • Kip Thorne • Matt Damon • Matthew McConaughey • Michael Caine • November 7 • plot details • release date • science fiction • space • space ship • synopsis • Topher Grace • Wes Bentley • wormhole