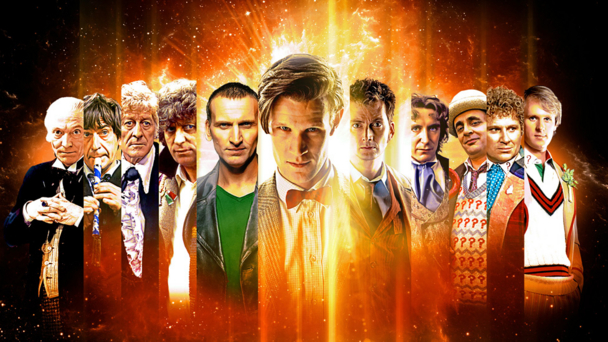 BBC has revealed that the DOCTOR WHO 50th anniversary special will be titled DAY OF THE DOCTOR. It airs November 23rd and will also be released in limited theaters.
The runtime is 75 minutes long. The special was written by Steven Moffat and stars John Hurt, David Tennant, and Matt Smith.
The special will also feature Daleks and Zygons as the villains.
The departing Matt Smith commented, saying "Hope you all enjoy. There's lots more coming your way.".
Filed in: News • Television
Tagged with: 50th anniversary special • 75 minutes • air date • BBC • Daleks • David Tennant • Day of the Doctor • Doctor Who • John Hurt • limited theaters • Matt Smith • News • November 23 • poster • premiere • release date • revealed • runtime • Steven Moffat • television • title • Zygons