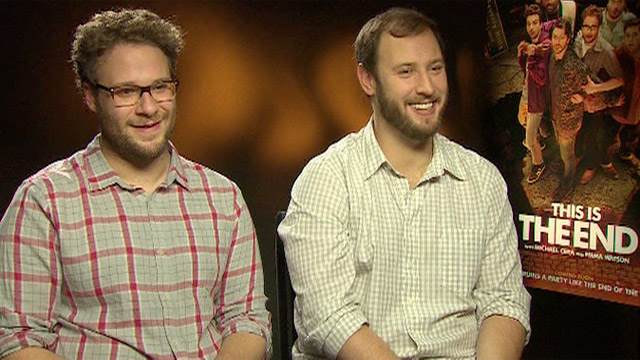 Sony and Annapurna Pictures are co-financing and producing the upcoming R-rated animated film, SAUSAGE PARTY, written by Seth Rogen, Evan Goldberg, Kyle Hunter, and Ariel Shaffir. Rogen and Goldberg are long-time collaborators with their most recent picture being THIS IS THE END.
The raunchy animated movie centers on one sausage's quest to discover the truth about his existence. After falling out of a shopping cart, the hero sausage and his new friends embark on a journey through the supermarket to get back to their aisles before the 4th of July sale.
The story is by Rogen, Goldberg and Jonah Hill. Jonah will also executive produce with Hunter, Shaffir and James Weaver.
Conrad Vernon (Shrek 2, Monsters Vs. Aliens) and Greg Tiernan will direct.
Sony is eyeing a 2015 release date.
Filed in: Movies • News
Tagged with: 2015 • Animated feature • Annapurna Pictures • Ariel Shaffir • cart • cartoon • Conrad Vernon • Evan Goldberg • feature • film • Fourth of July • Greg Tiernan • James Weaver • Jonah Hill • July 4th • Kyle Hunter • movies • News • plot • R rated • release date • sausage • Sausage Party • Seth Rogen • Sony • story • supermarket • synopsis • This Is The End • toon