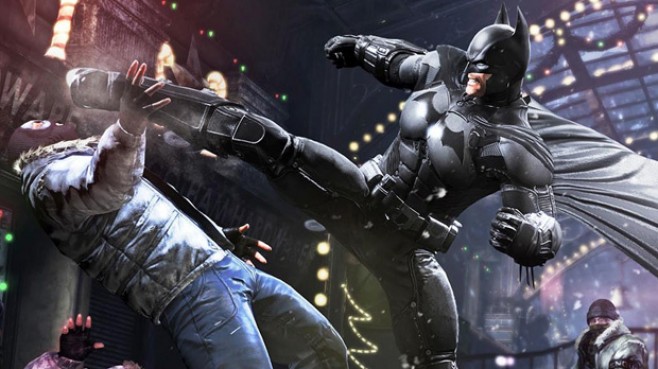 Here is the final trailer for the upcoming video game BATMAN: ARKHAM ORIGINS, which hits stores this Friday, October 25th.
Developed by WB Games Montréal, Batman: Arkham Origins is based on DC Comics' core Batman license and features an expanded Gotham City and introduces an original prequel storyline set several years before the events of Batman: Arkham Asylum and Batman: Arkham City. Taking place before the rise of Gotham City's most dangerous criminals, the game showcases a young and unrefined Batman as he faces a defining moment in his early career as a crime fighter that sets his path to becoming the Dark Knight. As the story unfolds, players will meet many important characters for the first time and forge key relationships.
Batman: Arkham Origins will be available for the Xbox 360, PS3, the Wii U system, and Windows PC.
Filed in: News • Video Games
Tagged with: 2013 • Batman: Arkham Origins • DC Comics • early years • final trailer • footage • friday • games • Gotham City • News • October 25 • PC • prequel • PS3 • release date • trailer • video game • villains • WB Games Montreal • Wii U • Xbox 360