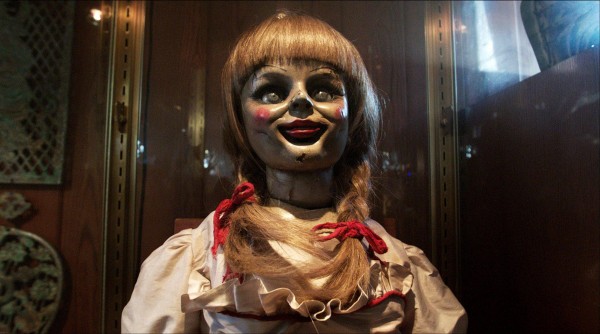 Since Warner Bros. and New Line Cinema's THE CONJURING set box office records this summer, it's no surprise that a sequel is in development. What is surprising is that the studios are developing three small-budget spinoffs based the the Warren's paranormal investigations.
The first will be inspired by the infamous "Annabelle Doll" seen in the first picture and will serve as a prequel. The picture will be directed by John R. Leonetti who has been James Wan's cinematographer since Dead Silence. Production is expected to being by spring 2014 or as early as this December.
The Conjuring 2 is also in development with the Hayes brothers (writers of the first one) penning the sequel.
Filed in: Movies • News
Tagged with: 3 • Annabelle Doll • cinematographer • December • director • Hayes Brothers • in development • Investigations • James Wan • John R. Leonetti • micro • movies • New Line Cinema • News • paranormal • prequel • production • sequel • small budget • spinoffs • The Conjuring • The Warrens • three • Warner Bros.