BadAssDigest reports that a series based on PREACHER is getting a pilot over at AMC. The graphic novel was created by writer Gareth Ennis and artist Steve Dillon. It's been in development hell for years with various networks and movie studios attached, but it finally looks like something promising is happening.
Synopsis: "Merging with a bizarre spiritual force called Genesis, Texan Preacher Jesse Custer becomes completely disillusioned with the beliefs that he had dedicated his entire life to. Now possessing the power of "the word," an ability to make people do whatever he utters, Custer begins a violent and riotous journey across the country. Joined by his gun-toting girlfriend Tulip and the hard drinking Irish vampire Cassidy, the Preacher loses faith in both man and God as he witnesses dark atrocities and improbable calamities during his exploration of America."
If one of the most acclaimed graphic novels ever getting a TV series wasn't cool enough, it looks like comedian Seth Rogen might be involved?
"Looks like about seven of years of hard work are about to pay off. I may get to bring one of my favourite stories ever to life."
— Seth Rogen (@Sethrogen)
"Arseface. John Wayne, The Saint of Killers."
The characters mentioned by Rogen above are from Preacher. His involvement hasn't been confirmed, but is he dropping a hint? Maybe the two tweets are unrelated and he's just commenting as a fan? Time will tell.
Either way I'm very excited about this news. I remember a friend telling me about Preacher on the way to the Chicago Comic-Con and I've been meaning to get my hands on it for over a year now. With shows like Mad Men, Breaking Bad, and The Walking Dead, I feel that AMC is a pretty good home for the adaptation.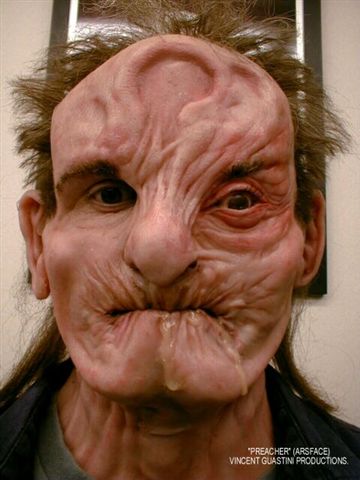 Filed in: News • Television
Tagged with: AMC • artist • BadAssDigest • based on • Cassidy • characters • comic book • development • Gareth Ennis • Genesis • graphic novel • Jesse Custer • News • pilot • plot • Preacher • series • Seth Rogen • Steve Dillon • synopsis • television • Tulip • twitter • Writer